Convenient at-home veterinarian visits.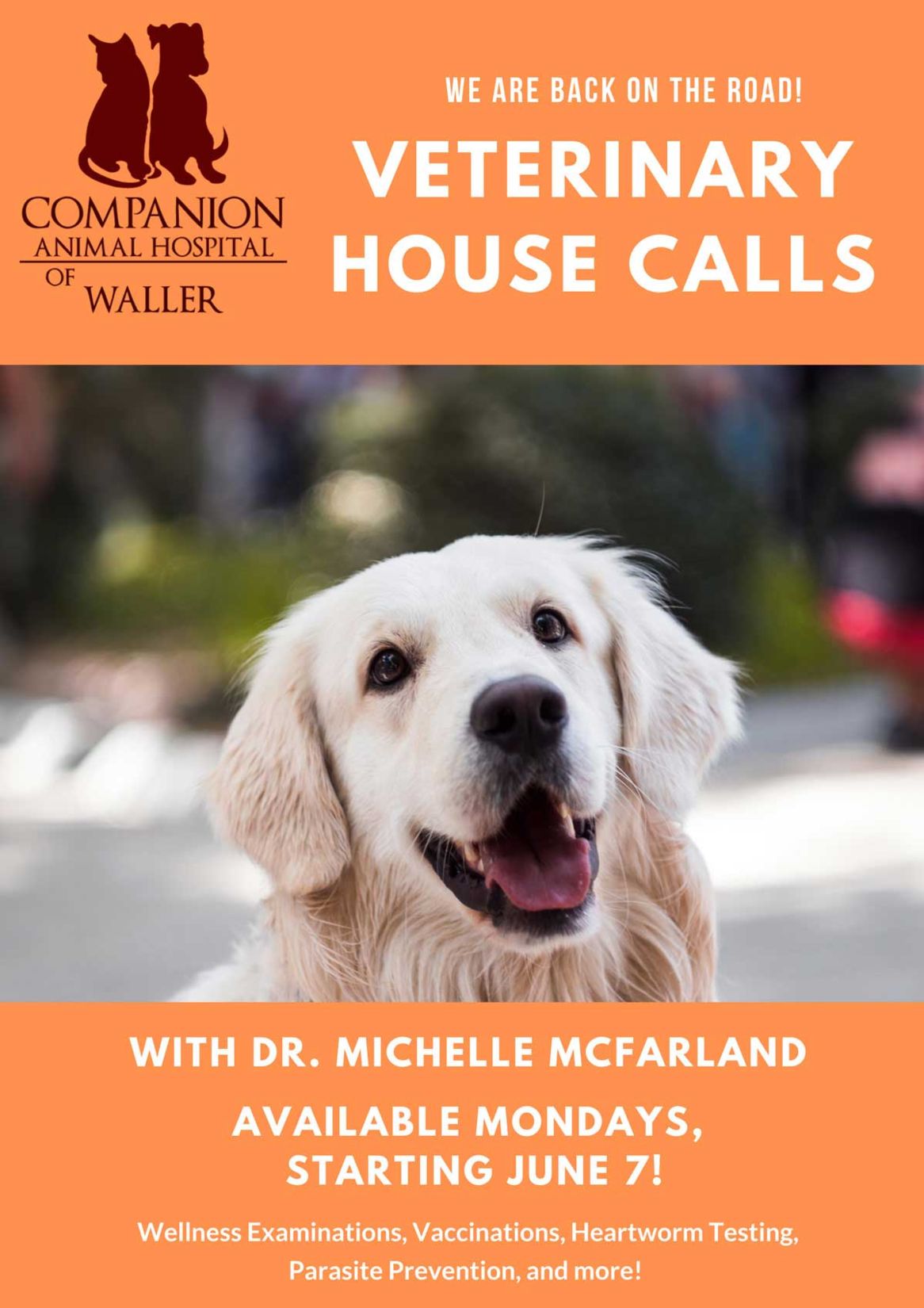 To better serve you and your pets, we provide house calls for your convenience. This service is particularly beneficial for anxious pets, owners with limited mobility or access to transportation, and clients with multiple pets at home.
The following services can be provided during a house call:
Physical exams
Vaccinations
Parasite prevention
Urine collection
Blood draws
Looking for in-home euthanasia services? At this time we do not offer them but have provided other resources for in-home euthanasia services.
If you have questions about house calls or you'd like to schedule an appointment, call us at (936) 931-2901.